---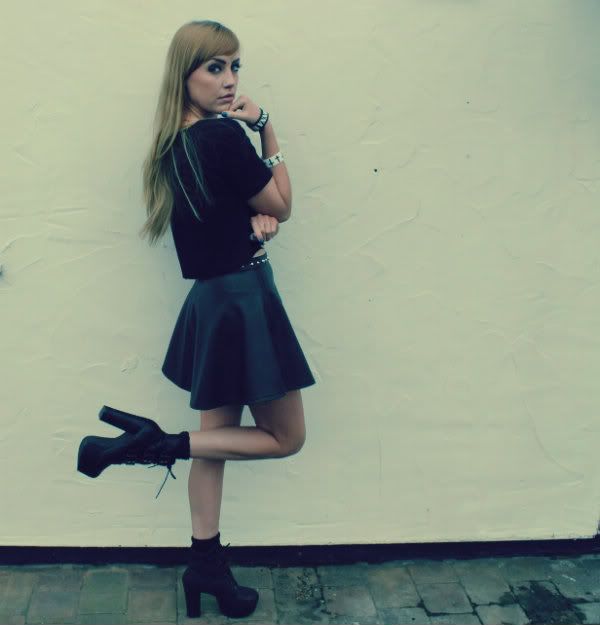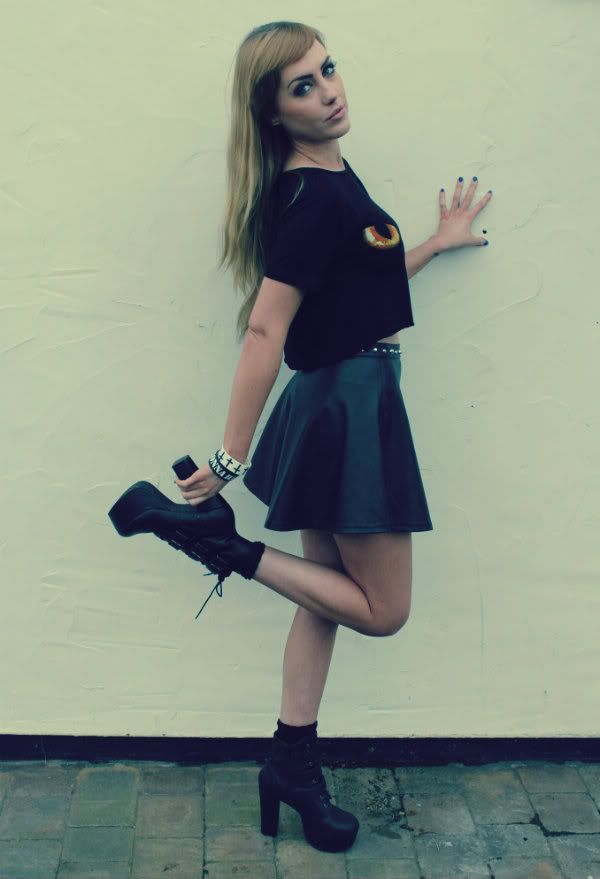 Black Cat Eye Crop Top - Topshop,
Black Leather Studded Skirts - Motel Rocks,
Black Socks - Topshop,
Boots - Dark Sides
I wore this outfit to my cocktail masterclass in Liverpool. I spotted this gorgeous black cat eyed crop top in the sale in Topshop and knew it would go perfectly with my new leather skirt. The top definitely got some mixed reviews and also got people talking, but I liked it and that is all that matters.
For this outfit post, I have decided to re-create the outfit for you to see. I have added smokey eye make up, kept my complexion pale, the crop top and skirt is extremely comfortable and if you like to dance a lot like me.. then this whole outfit is really flexible. Then add my gigantic dark side boots to the mix, and you have the perfect dark, quirky, rock look down to perfection.
This outfit can be worn for any night out, but also can be worn in the day time during some warmer weather with a pair of black leather converse or some form of flat shoe.
Please feel free to comment below and let me know what you think..
VW☮