---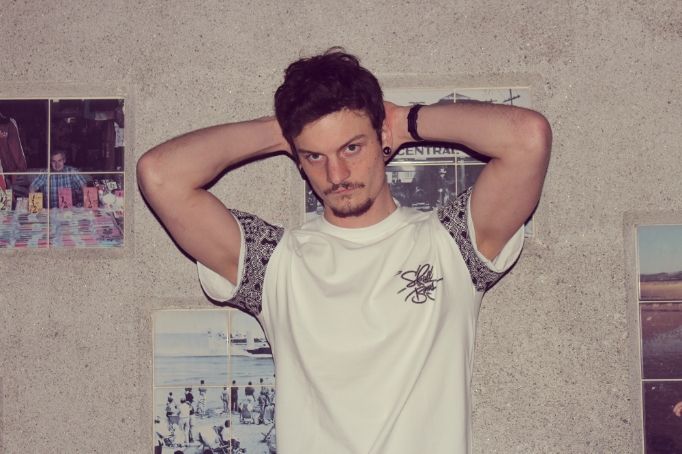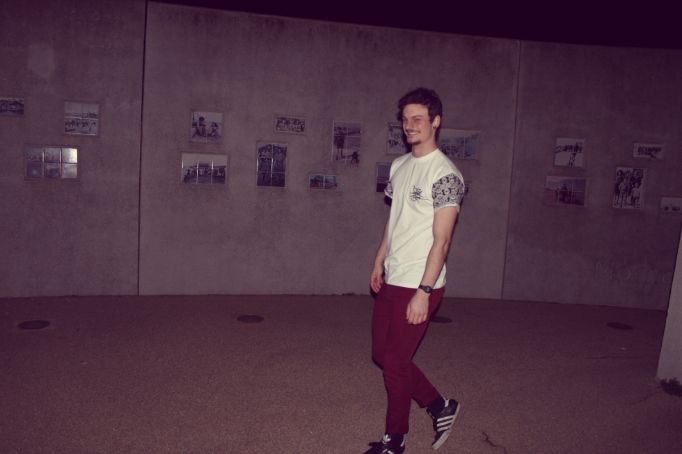 Black & White Tee - Skull and Bones,
Black Watch - Casio,
Deep Red Skinny Jeans - Resurrection,
Black & White Addidas Trainers - Addidas
Jackson is wearing the Skull and Bones
Pit Killer
tee
,
for £25.00 from Skull and Bones Clothing over on
www.skullandboneclothing.com
. They are 100% cotton and they feel fantastic, nice and thick and fit the body perfectly. Jackson is really neat round the middle, so this top fit like a glove. The sleeve detail of the St. Peters cross pattern is what attracted me to this top originally when styling this outfit post. I wanted a Spring/Summer tee that was really unique and not typical of the high street. Keeping to current trends, I rolled up the sleeves in this look but the tee can be worn with sleeves as normal and still look great.

Skull and Bones collection is minimal but so silently edgy and their concession is also sold in stores in the Liverpool area, where I first spotted the brand coming to life. I have teamed the tee up with some shinny jeans and black and white trainers, keeping it very minimal, a new fresh preppy look. Head over to Skull Bones Clothing website and check out some other T-shirts in their sick collection. Their beanies and jumpers are amazing, highly recommend.
Hope you liked the post, please comment below.
VW☮